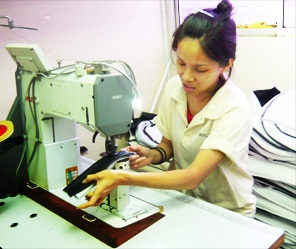 Highly skilled staff provides quality workmanship
Mactrim Provides a Conducive Working Environment.At Mactrim, we believe in working together as a team, so that no one is left behind. And because of that, we recognizes that our staff is our most important assest.
On top of that, we understand that employee welfare is important and as such, we treat all our staff well to build up a sense of beloning, thus, reducing the turnover rate of staff and lowering the recruiting cost.
Besides that, we provide regular training for our staff so that they can keep in touch with industry trends. So as to, give our customer the best they deserved. In addition to that, Mactrim also hold annunal company event to foster greater bonding and relationship among our staff.
This leads to having a highly motivated, knowledgeable staff who are well-trained and equipped with the latest knowledge in the industry and dedicated to bring out the best in them to give our customer what they deserve and that makes Mactrim a reputable and professional car leather seat manufacturer.