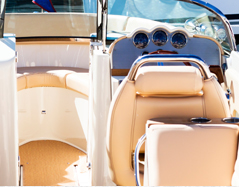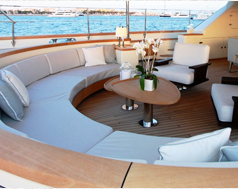 Marine Products
With the rise of affluence in many parts of the world and especially in Asia, increasing numbers of people are turning to the sea for leisure, whether it's going on cruise holidays or enjoying one's personal yacht. Seeing the demand and growth potential in this sector, Mactrim has taken a big step forward to manufacture leather seats for seagoing crafts.
Marine vessels, especially luxury liners and personal yatches, often demand perfectionist standards in all aspects of their construction and out-fitting. Mactrim is fully capable to meet the stringent requirements of this niche market with our experience in designing and manufacturing leather seats and furniture that feature top notch materials, design and workmanship.
From large vessels such as liners to smaller ones such as luxury yatches, we are able to customize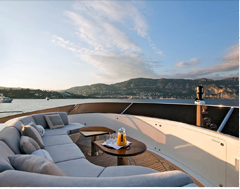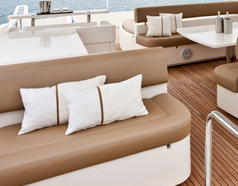 seats and other upholsterers to match highly specific design and production requirements.Sailing the seas should be a pleasurable experience, and we aim to add to your joy with impeccable products and excellent service.