Aerospace Products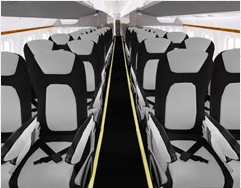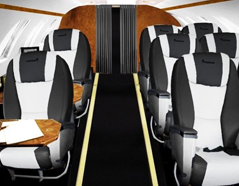 Building on our long and intensive experience in the field of automotive leather seats, Mactrim has branched into providing similar products for the aerospace industry.
We are now also engaged in the design, development and manufacturing of leather seats and covers for installation within aircraft's of virtually all descriptions. From large jetliners to private jets and military aircraft's, we are able to tailor make leather seats that are not only comfortable and durable, but can also meet the stringent requirements imposed by the aerospace industry.
Striving to keep up our reputation as an industry leader, we offer a high level of service to our aerospace clientele, including flexible customization and a wide selection of materials to suit the need of each specific category of aircraft.